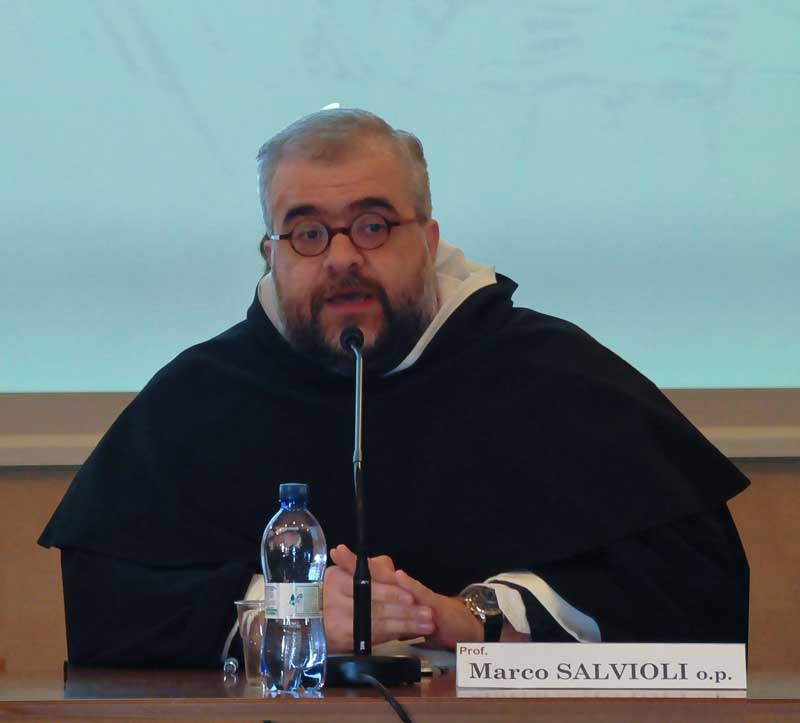 Fr. Marco Salvioli
FR. MARCO SALVIOLI
Marco Salvioli (Modena 1976), presbitero dell'Ordine dei Predicatori (Domenicani). Ha conseguito la laurea magistrale in Filosofia presso l'Università degli Studi di Bologna e la licenza in teologia fondamentale presso la Facoltà Teologica dell'Italia Settentrionale di Milano. Insegna Antropologia filosofica e Teologia fondamentale presso lo Studio filosofico Domenicano (Bologna), Antropologia teologica presso la Facoltà Teologica dell'Emilia-Romagna (Bologna) e Teologia presso l'Università Cattolica del Sacro Cuore (Milano).
È membro della Scuola di Anagogia (Bologna), fondata dal Card. Giacomo Biffi e diretta da fr. Giuseppe Barzaghi, O.P., e del Centre of Philosophy and Theology (Nottingham), diretto da John Milbank. Dal 2010 è direttore della Rivista Divus Thomas.
Principali pubblicazioni:
Il Tempo e le Parole. Ricoeur e Derrida ai "margini" della fenomenologia, ESD, Bologna 2006; Bene e male.Variazioni sul tema, ESD, Bologna 2012; L'invenzione del secolare. Post-modernità e donazione in John Milbank,Vita e Pensiero, Milano 2013; Verso un tomismo post-secolare. Milbank interprete di Tommaso d'Aquino, AUP,Roma 2014.
No Results Found
The page you requested could not be found. Try refining your search, or use the navigation above to locate the post.